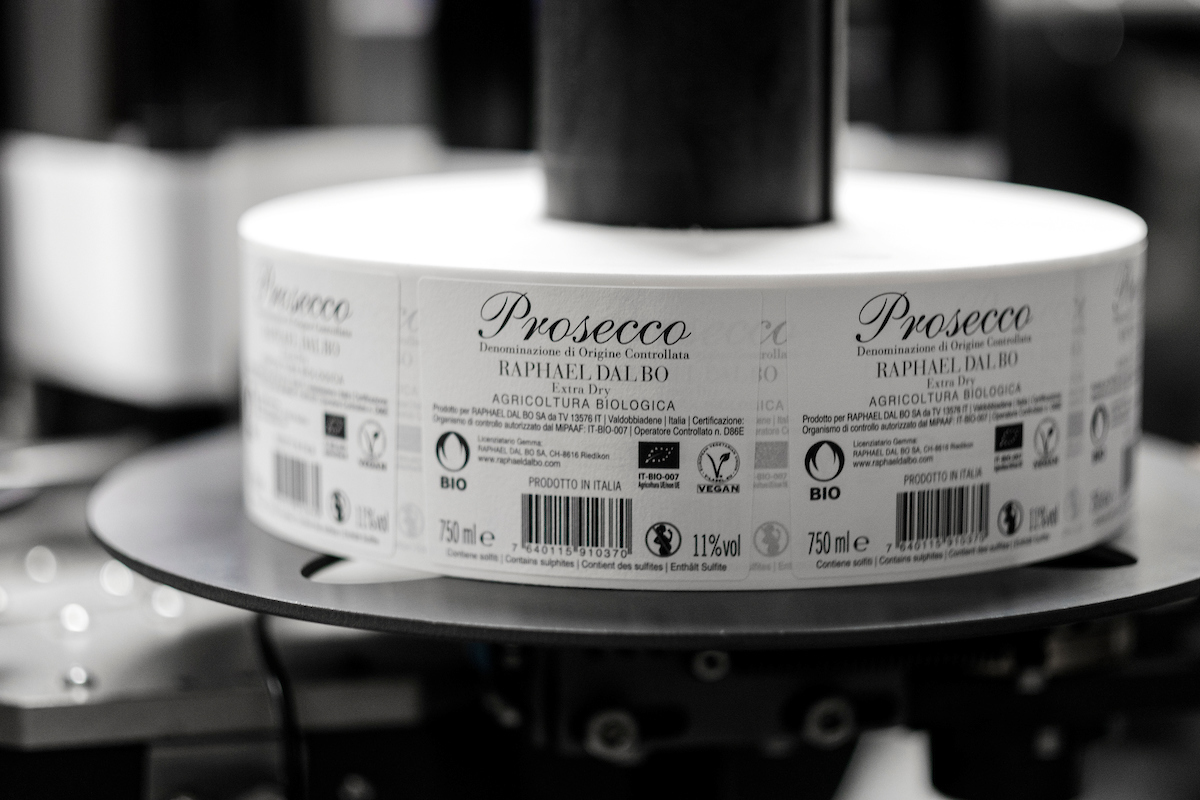 RAPHAEL DAL BO – THE PIONEER OF ORGANIC PROSECCO
For over 20 years we have been producing high quality Proseccos and sparkling wines that range among the world's finest. Since we started our activity in 1999, we believed in the potential of organically produced sparkling wines. What began as a pioneering idea became reality in 2003, when we bottled our first organic Prosecco. In 2009 our Prosecco was the first ever to receive the Bio Suisse organic certification (the so-called "bud label"). A year later, in 2010, at the Expovina International Wine Awards in Zurich, our organic Prosecco received the gold medal for the best Extra Dry sparkling wine in Europe. Meanwhile, we hold all major organic certifications worldwide, and the share of organic products in our total production is over 90 percent.
Once a pioneer, always a pioneer: In 2020 we launched our first sparkling wine made from «Vigne Resistenti». These naturally resistant grape varieties meet all the requirements for wines with the organic bud label and are also resistant to the most common diseases, such as powdery mildew. Less spraying, less use of viticulture machinery and therefore a better carbon footprint and reduced soil contamination are tangible added values. Useful organisms living in the vineyard are preserved. In organic viticulture, great hopes are put on these vines.
Best locations and perfect microclimate are necessary to produce high quality organic Prosecco in a sustainable manner. But above all, it takes people who work with passion and conviction.

Organizations such as Bio Suisse in Switzerland provide consumers with a guarantee of the highest organic quality through their strict guidelines. It is very important to us that our products fully comply with these requirements and are certified.
The foundations of our organic Prosecco are a dynamic vineyard, robust grapevines and a healthy soil. Having deliberately abandoned the use of chemical synthetic pesticides and artificial fertilizers, we save lots of energy and protect the environment. By doing so, our soils preserve their original character and biodiversity is maintained.
By using organic fertilizer, grapevines grow slower, grapes hang loosely and form a firmer skin, helping them stay healthy. We protect our vines against sicknesses and parasites with vegetable or mineral compounds.
In order to have healthy grapes, we thin out leafage manually and deliberately refrain from maximizing harvest. Moreover, we sow grasses in our vineyards in order to promote useful organisms instead of killing weed with herbicides.
The gentle handling of soil and plants also has a favorable effect during wine pressing, allowing our Proseccos to maintain well the grapes' aromas. The result is a very aromatic organic Prosecco with a wonderfully fresh and persistent taste.